October 25 Is Independent Film Submission Deadline For NCBS IBMM Festival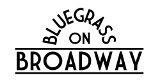 Three Week Reminder: Independent bluegrass documentary films for the January 30, 2011 4th Annual NCBS International Bluegrass Music Museum Film Festival must be submitted for consideration by Monday, October 25, 2010. Here are the Details.
The film festival is part of the January 27-30, 2011 Northern California Bluegrass Society Bluegrass On Broadway Festival in Redwood City. The Redwood City Civic Cultural Commission, Redwood City Library, and Tapestry Church provide primary support for this FREE annual event.