Northern California Bluegrass Awards Ceremony Set For Saturday, January 29 In Redwood City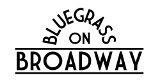 The Fourth Annual Northern California Bluegrass Awards will be presented in a ceremony on Saturday, January 29, 2011, 3:00-5:00pm in Redwood City. The program will feature musical performances by popular area bluegrass bands and musicians and will be preceded by a day-long bluegrass concert and followed by an open jam session that will include many of the award winners and other program participants. The program will begin with a screening of a updated IBMA film starring A. J. Lee and Max Schwartz of the OMGG band. The entire event is FREE.
The proceedings will take place in the Main Hall of the Tapestry Church, 1305 Middlefield Road, in downtown Redwood City. The Awards show and concert are part of the 4-day NCBS Bluegrass On Broadway Festival, January 28-30 in Redwood City. The festival is supported by the Redwood City Civic Cultural Commission, the Redwood City Library, the One World Montessori School,  the Tapestry Church, and other local business and organizations.
—
BOB Festival Co-Director Michael Hall and BOB band 27strings will appear on Monday Night Bluegrass, hosted by Mike Russell, 6:00-9:00pm on Monday, January 10. KKUP Radio, 91.5FM in the South Bay and Monterey Bay Areas.