Sunday At The Free NCBS Bluegrass On Broadway Festival In Redwood City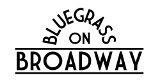 Saturday's concert and awards show was fun! A big crowd, good music, and a nice jam to end the day. See you at the film festival Sunday!
SUNDAY, JANUARY 30
NCBS International Bluegrass Music Museum Film Festival:
Noon-5:00pm, Community Room, Redwood City Main Library, 1044 Middlefield Road. Host: Carl Pagter, IBMM Trustee.
The Eventful Life Of Al Hawkes, Andrew Jawitz, Rockhouse Mountain Productions, Conway, NH.
Unbroken: The Pearl Bluegrass Circle, Winston Hall & Donna Chance, Mystic Films, Shreveport, LA. (Audience discussion with Winston Hall & Donna Chance)
The Mast Farm Inn Sessions (A Study In Songwriting), Craig Havighurst, String Theory Media, Nashville, TN.
Discover Bluegrass "Bluegrass Today" Segment with A. J. Lee & Max Schwartz, International Bluegrass Music Association, Nashville, TN.
The Legends Concert, ROMP 2005, International Bluegrass Music Museum, Owensboro, KY.
Sunday Evening Closing Concert:
6:30-9:00pm — Bluegrass & Jazz Concert, Woodside Road United Methodist Church, 2000 Woodside Road, with the Woodside Road Players and the Healing Stream Bluegrass Band.