SFBOT Saturday Workshops Set For Swedish American Hall, San Francico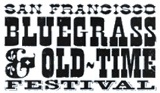 The February 11-20 NCBS San Francisco Bluegrass & Old Time Festival will feature a Saturday of special workshops at the Swedish American Hall in San Francisco on February 19.
See the Complete SFBOT Schedule for details about these and other festival events.
SATURDAY, February 19 — Workshops
Kenny Feinstein, Get Upright On Bluegrass Bass.
Cory Goldman, Sex, Drugs & Earl Scruggs.
Josh Rabie, Bluegrass Guitar Marathon.
Alex Caton & Pete Winne, Southern Appalachian Gospel Singing.
Ed Neff, Bluegrass Fiddle.
Frank Fairfield, Old Time Banjo.
Nadine Landry, Vocal Harmony.
Caleb Klauder, Old Time Mandolin.
Sammy Lind, Old Time Fiddle.
The NCBS SFBOT continues through Sunday, February 20 with daily concerts in San Francisco, Marin and Alameda counties.