RBA To Conclude 2010-11 Concert Season With David Grisman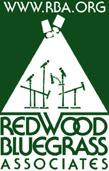 Redwood Bluegrass Associates will conclude the 2010-2011 concert season in Mountain View with a performance by The David Grisman Bluegrass Experience on Saturday, May 14. An open jam beginning at 5:00pm will lead into the 8:00pm concert. Pie and coffee will be served.
The other remaining show in the series will feature Frank Solivan & Dirty Kitchen and Kitchen Help on April 30. Concerts are held at the First Presbyterian Church Of Mountain View. The Northern California Bluegrass Society has sponsored and assisted with all RBA concerts since 1995.