Redwood City Civic Cultural Commission Awards Grant To NCBS Bluegrass On Broadway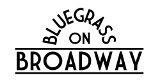 The City Of Redwood City Civic Cultural Commission has awarded a grant to the 5th Annual Bluegrass On Broadway Festival, set for January 27-29, 2012.
The FREE event includes the Northern California Bluegrass Awards, the NCBS International Bluegrass Music Museum Film Festival, concerts, jams, workshops, an evening of bluegrass dining in downtown Redwood City, and many other events.
In addition to the base grant from the Civic Cultural Commission, principal financial support for the festival comes from the Redwood City Public Library, the Tapestry Church, and One World Montessori School, as well as other Redwood City-area businesses and organizations.
NCBS appreciates Redwood City's firm commitment to the arts for its citizens during difficult times. Despite a severe budget crunch, the Redwood City Council voted not only to continue the work of the Civic Cultural Commission, but also kept its funding at the same level as the previous year. This action means that area bluegrass fans can not only eagerly look forward to January's BOB fest, but also to many other excellent music and art events in Redwood City throughout the year. Enjoy!