Call For Independent Films: 2012 NCBS International Bluegrass Music Museum Festival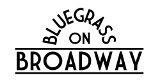 The Fifth Annual NCBS International Bluegrass Music Museum Film Festival will be held on January 29, 2012 in Redwood City. The film event is part of the 3-day Bluegrass On Broadway Festival presented by the Northern California Bluegrass Society.
The festival shows both independent bluegrass-related films and films from the International Bluegrass Music Museum's Oral History Project.
Call for Independent Films: The deadline for submitting independent films for consideration by the festival is October 31, 2011. Submissions may be sent to: Michael Hall, Film Festival Director, 610 Island Place, Redwood City, CA. 94065.
The festival will be hosted by Carl Pagter, a member of the IBMM Board of Trust.
Principal financial support for Bluegrass On Broadway comes from the Redwood City Civic Cultural Commission, the Redwood City Public Library, the One World Montessori School, and the Tapestry Church, as well as from other area businesses and individuals.
Admission is FREE to all Bluegrass On Broadway programs.