One Week Reminder: September 19 Is Last Day For Northern California Bluegrass Awards Nominations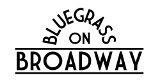 One Week Reminder: The last day for NCBS members to nominate their favorite bands and musicians for the 2012 Northern California Bluegrass Awards is September 19, 2011.  (E-Mail Nominations) hallmw (at) gmail (dot) com are now being accepted. The last time the NCBS Information Booth will also be open to accept in-person nominations will be at the Bluegrassin' In The Foothills Festival this weekend in Plymouth (for those who wish to fill out the paper forms).
The awards honor primarily non-touring Northern California bluegrass bands and musicians in nine categories: Band, Male Vocalist, Female Vocalist, Guitar, Banjo, Mandolin, Fiddle, Dobro, and Bass.
The Awards Show will be held on January 28, 2012 as part of the FREE Fifth Annual Bluegrass On Broadway Festival, set for January 27-29 in Redwood City. The festival is supported by the Redwood City Civic Cultural Commission, the Redwood City Public Library, the One World Montessori School, and the Tapestry Church.