Boulder Creek Bluegrass & Old Timey Festival Returns December 2-3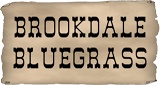 Since 1998, Eric Burman and the Northern California Bluegrass Society have brought bluegrass to the Boulder Creek community multiple times each year. The event began as the "Brookdale Bluegrass Festival," but the unavailability of the Brookdale Lodge has caused the festival to evolve into the current Boulder Creek Bluegras & Old Timey Festival format, with shows all around the small Santa Cruz Mountains Community.
The winter 2011 gathering will take place December 2-3. Daily & weekend tickets are now available online.
One popular returning venue will be Barry Tanner's P.A.S.S Studios in the old Boulder Creek Post Office — a fun, informal listening space for acoustic music.