All You Need To Know To Go To This Weekend's Boulder Creek BOT Festival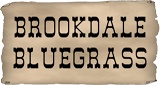 Eric Burman and his Brookdale Bluegrass Crew welcome us to this weekend's Winter 2011 NCBS Boulder Creek Bluegrass & Old Timey Festival. This is a fun, convenient, affordable festival to help kick off your holiday season! Here is all you need to know to go to the Friday-Saturday, December 2-3 gathering in downtown Boulder Creek!
The Festival: Music performances and jams are held in various downtown Boulder Creek venues in this small, charming mountain community, 12 miles north of Santa Cruz on Highway 9  in the Santa Cruz Mountains.
Tickets: Plenty will be available at Festival Headquarters – Scopazzi's Restaurant. Friday –$15, Saturday — $20, Full Festival — $25. Online Tickets are also available for your convenience.
Band Schedule & Venues:
FRIDAY, December 2
Joe's Bar
Noon-2:00am — Ongoing Jam Session.
Scopazzi's Restaurant
6:00pm — The Golden State Review
7:00 — Hi Hat Bill
8:00 — The High Tone Sinners
9:00 — The Stoney Mountain Ramblers
10:00 — Blue Tail Flies
SATURDAY, December 3
PASS Studios
Noon — TBA
1:00pm — Jean Butterfield
2:00 — Sam & Ella
3:00 —  Banjo Jim
4:00 —  Copper Kettle
5:00 — Regina Bartlett
6:00 — The Abbott Brothers
7:00 — Common Cents
8:00 — String Slingers
9:00 —  Faux Renwah
10:00 — Quack Grass
Joe's Bar
8:30pm – Carolyn Sills with Gerard, Jay Lingo, Jimmy Norris, Jerry Bradley and Charlie Wallace.
Midnight-2:00am — Saturday Night Jam.
SUNDAY, December 3
Boulder Creek Brewing Company
6:00-9:00pm — Heathen Hill (Free show to end the weekend.)
Lodging: There are many small motels and inns in the area. (Please note that the Brookdale Inn & Spa is closed.)
Music Sale: Regular bluegrass festival vendor The Music Caravan will be holding a sale all day Saturday at the Old West Legacy store on Highway 9 near the festival music venues.
Weather: Sunny & dry. FRI: High 65, Low 36. SAT: High 67, Low 36.
Fun: Remember — all of your friends will be there!