Independent Films For January 29 Bluegrass On Broadway Festival Announced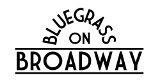 The Northern California Bluegrass Society has announced the independently-produced documentaries for the 2012 NCBS International Bluegrass Music Museum Film Festival set for January 29 in Redwood City. The film festival is part of the FREE January 27-29 NCBS Bluegrass On Broadway Festival.
One film is a centennial-year-edited re-release of a 1993 Bill Monroe documentary; the remaining films have all been made in the last two years.
Two of the films feature mainstays of the Fresno music community — old-time icon Kenny Hall and folk & bluegrass performer Evo Bluestein.
Three of the six independent filmmakers are from the Bay Area, and the others from Salt Lake City, Dallas, and Nashville. Their work:
"Bill Monroe — The Father Of Bluegrass Music" (Larry Nager, TN)
"Fanning The Fire — Bluegrass For A New Generation" (Alan Tompkins, Bluegrass Heritage Foundation, TX)
"Bluegrass — A Documentary" (Frank Grabowski, Mountain View High School, CA)
"American Folk Dancing — A Week With Evo Bluestein" (Chip Curry, Chrysalis Films, CA)
"Strawberry Music Festival 30th Anniversary" (Alec Oyung, CA)
"I Hear What You See — The Old-Time World Of Kenny Hall" (Chris Simon, Sageland Media, UT)
In addition to the independently-produced films, the festival will also present selections from the International Bluegrass Music Museum's Oral History Project. IBMM Trustee Carl Pagter will be the host of the program. Michael Hall of NCBS is the film festival director.
The Northern California Bluegrass Society's 5th Annual Bluegrass On Broadway Festival receives principal financial support from the Redwood City Civic Cultural Commission, Redwood City Public Library, One World Montessori School, Wickersham & Murphy, and the Tapestry Church.