African-American Spirituals, Bluegrass Gospel Concert To Close 2012 BOB Festival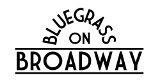 The 2012 NCBS Bluegrass On Broadway Festival will conclude with a Sunday evening concert of African-American Spirituals and Bluegrass Gospel Music. The FREE concert will be held at Woodside Road United Methodist Church, 2000 Woodside Road in Redwood City.
This will be the second year the church has volunteered to add a special gospel program to extend the eclectic weekend of Redwood City bluegrass.
Performers will include the Healing Stream Gospel Bluegrass Band and the Woodside Road Players, led by Music Director Matt Cannon with Pastor Warren Dale.
The 6:30pm concert will follow the bluegrass documentary film festival, which will be held at the Redwood City Main Library and will end at 5:00pm.
The FREE 5th Annual Bluegrass On Broadway Festival, presented by the Northern California Bluegrass Society, will be held January 27-29 at various venues in Redwood City. Complete Festival Schedule