Bill Monroe Documentary Centennial Reissue Set For Redwood City NCBS Film Festival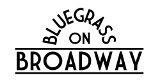 Larry Nager's documentary film "Bill Monroe — The Father Of Bluegrass Music," which was re-edited and re-released for the 2011 centennial celebration of Monroe's birth, will be screened at the 5th Annual NCBS International Bluegrass Music Museum Film Festival on January 29 in Redwood City.
The documentary features interviews with Monroe and his musical friends, along with historical footage of his legendary career and of informal jam sessions at his Tennessee home. The film was orginally released in 1993, three years before Monroe's death.
Larry Nager is a Nashville-based filmmaker & musician and a roots music author,  journalist & historian.
The film festival is part of the FREE Bluegrass On Broadway Festival, presented January 27-29 in Redwood City by the Northern California Bluegrass Society.