Fifth Annual NCBS Bluegrass On Broadway Set For This Weekend, January 27-29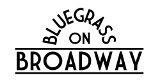 The Northern California Bluegrass Society will present the FREE Bluegrass On Broadway Festival at various venues in Redwood City Friday-Sunday, January 27-29, 2012. The fifth annual festival receives strong community support from the City of Redwood City and local businesses and organizations.
The weekend includes the Northern California Bluegrass Awards ceremony and concert all day on Saturday, January 28, and the nation's only bluegrass documentary film festival on Sunday, January 29. Live performances and informal jams will fill the weekend. All events are free and open to the public, and are a great opportunity for Redwood City residents to explore bluegrass music.
Bluegrass is an original American music genre that originated in the uplands of the Southeastern US and is played on acoustic musical instruments — the guitar, banjo, mandolin, fiddle, Dobro guitar, and bass fiddle. There are currently over a hundred Northern California-based bands that play bluegrass music.
Additional information can be found on this website. Here is the complete schedule for festival this weekend:
FRIDAY, January 27
An Evening of Bluegrass Dining In Downtown Redwood City, 7:00-9:00pm, (Reservations recommended):
27strings – Little India (Indian), 917 Main Street, (650) 361-8737. Just Picked String Band – Sweet Basil (Thai) 911 Main Street, (650) 257-7594.
SATURDAY, January 28
Northern California Bluegrass Awards Show & Concert
Tapestry Church Main Hall, 1305 Middlefield Road, 10:00am-5:00pm
10:00am — The Abbott Brothers, 11:00 — Windy Hill, Noon — Snap Jackson & The Knock On Wood Players, 1:00pm — Bean Creek, 2:00 — Dark Hollow.
3:00-5:00 – Northern California Bluegrass Awards (with special guest performers)
5:00-ish to whenever – Award Winners Jam (ALL jammers are welcome), Little India, 917 Main Street. Jam Hosts: Lisa Burns, Alex Sharps, Yoseff Tucker, Sullivan Tuttle, and Marty Varner.
SUNDAY, January 29
NCBS International Bluegrass Music Museum Film Festival
Community Room, Redwood City Main Library, 1044 Middlefield Road, Noon-5:00pm (Host: IBMM Trustee Carl Pagter):
Bill Monroe – The Father Of Bluegrass Music (Larry Nager, TN), Fanning The Fire – Bluegrass For A New Generation (Alan Tompkins, Bluegrass Heritage Foundation, TX), Bluegrass – A Documentary (Frank Grabowski, Mountain View High School, CA), American Folk Dancing – A Week With Evo Bluestein (Chip Curry, Chrysalis Films, CA), Strawberry Music Festival 30th Anniversary (Alec Oyung, CA),I Hear What You See – The Old Time World Of Kenny Hall (Chris Simon, Sageland Media, UT), The 2007 Legends Concert (International Bluegrass Music Museum, KY).
6:30pm — Sunday Evening Concert — Bluegrass Gospel & African-American Spirituals, Woodside Road United Methodist Church, 2000 Woodside Road. Bands:  Healing Stream Gospel Bluegrass Band, Woodside Road Players.
The Northern California Bluegrass Society's Bluegrass On Broadway receives principal financial support from the Redwood City Civic Cultural Commission, Redwood City Public Library, One World Montessori School, Wickersham & Murphy, and the Tapestry Church.