Bluegrass On Broadway Film Festival Director Michael Hall To Head Leadership Bluegrass Seminar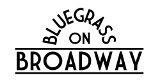 Michael Hall, the director of the NCBS International Bluegrass Music Museum Film Festival that is part of Bluegrass On Broadway in Redwood City, will head a Leadership Bluegrass Masterclass panel on bluegrass documentary films as part of the International Bluegrass Music Association convention week in Nashville on September 24, 2012.
The panel will feature documentary filmmakers from around the country, and will introduce bluegrass promoters and association leaders to the new, Northern California Bluegrass Society-originated concept of a film event as part of a larger bluegrass festival.
The 6-year-old NCBS festival is still the only bluegrass film festival that screens both new bluegrass documentary films and films from the IBMM's Oral History Project. However, other festivals are now beginning to experiment with OHP films as part of their programming. The seminar, which is for alumni of the IBMA's Leadership Bluegrass class, will explore a possible expanded role for video at bluegrass festivals.
Michael Hall is past president of the NCBS and a Bay Area attorney specializing in business law, intellectual property law, estate planning law, and non-profit law. He is a graduate of Middle Tennessee State University and Vanderbilt Law School. He has served on the NCBS board of directors since 1990 and is a graduate of Leadership Bluegrass.
The next NCBS film event, which is free to the public, will be held in January, 2013. Film Submissions for the festival are due by October 31, 2012.