Central Valley Boys Set For NCBS Brown Barn This Weekend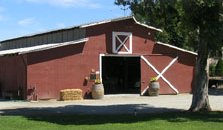 The Central Valley Boys are set to perform at the NCBS Jake's Brown Barn Bluegrass Reunion this weekend.
The 7th annual gathering will be held at the Franklin Ranch, 170 Rucker Avenue, Gilroy. There will be plenty of donations accepted at the gate.