Two Week Reminder: Bluegrass On Broadway Film Submissions Due October 31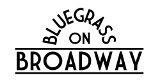 Brown Barn Missing Instrument: A Dobro was lost at last weekend's festival in Gilroy — please contact (Melissa Blas) mblas (at) charter (dot) net if you have any information.
—
Two Week Reminder: The deadline for submission of independent bluegrass documentary films for the 2013 NCBS International Bluegrass Music Museum Film Festival is October 31, 2012.
The film festival is part of the NCBS Bluegrass on Broadway Festival in Redwood City.
Film Festival Submission Details
The 2013 BOB festival will run January 24-27, with the film festival set for Sunday, January 27.