Dark Hollow Set For Gospel Bluegrass Concert To Close NCBS Bluegrass On Broadway Festival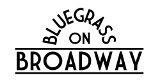 Dark Hollow will close the 2013 Northern California Bluegrass Society's Bluegrass On Broadway Festival with a special Gospel Bluegrass Concert at the Woodside Road United Methodist Church on Sunday evening, January 27. The church's youth choir will open the show with a short set featuring Spirituals Of The People.
The concert will run 6:30-8:00pm at the church, 2000 Woodside Road in Redwood City.
The entire January 25-27 weekend festival in Redwood City, including the Sunday evening concert, is FREE and open to the public.
San Francisco's  Dark Hollow Bluegrass Band and many individual members are finalists in the Northern California Bluegrass Awards.