The Mountain Music Project To Screen At Free NCBS Film Festival January 27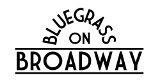 The Mountain Music Project, a film that explores the striking high-altitude similarities between Appalachian and Himalayan acoustic music, will screen as a part of the January 27, 2013 NCBS International Bluegrass Music Museum Film Festival in Redwood City.
The FREE Sunday afternoon Noon-5:00pm program will take place at the Redwood City Main Library, 1044 Middlefield Road. Six films will be shown at the event.
The mountain music film was made by Virginia filmmakers Tara Lindhardt and Jacob Penchansky.
The film festival is part of the Northern California Bluegrass Society's 6th Annual Bluegrass On Broadway Festival, set for January 25-27 at various Redwood City venues. All weekend events are FREE and open to the public.
Bluegrass On Broadway is made possible with principal financial support from the Redwood City Civic Cultural Commission, the Redwood City Public Library, and the Tapestry Church.