Bill Evans, Paula Lane Films At The January 27 Film Festival In Redwood City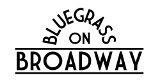 Short films featuring original music of Bill Evans and Paula Lane will be on the program for the 6th Annual NCBS International Bluegrass Music Museum Film Festival, set for Sunday afternoon, January 27, 2013 in Redwood City.
The FREE film event will run Noon-5:00pm at the Redwood City Main Library, 1044 Middlefield Road, and is part of the FREE Northern California Bluegrass Society's Bluegrass On Broadway Festival, January 25-27.
Child Of Troubled Times (Paula & Dwayne Lane and Dave Richardson, CA) is a song about the "Orphan Train" from early in the last century. Paula & Dwayne Lane will answer questions from the audience.
Bill Evans: Distance Between Two Points (Sarah Fisher, Blue Lotus Films, CA) is a banjo instrumental; the film treatment is about introducing children to bluegrass music.