Northern California Bluegrass Awards Set For This Saturday In Redwood City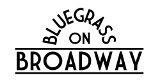 The Sixth Annual Northern California Bluegrass Awards Show is set for this Saturday, January 26, 3:00-5:00pm at the Tapestry Church, 1305 Middlefield Road in Redwood City. The finalists for Best Bluegrass Band are: Bean Creek (Santa Cruz), Blue & Lonesome (Petaluma), Central Valley Boys (Fresno), Dark Hollow (San Francisco), Snap Jackson & The Knock On Wood Players (Stockton), and Windy Hill (Portola Valley). The awards show will be preceded by a day-long concert beginning with a Special Film Presentation at 9:45am.
Awards Show & Concert Information
The Saturday program is part of the FREE weekend-long Bluegrass On Broadway Festival presented by the Northern California Bluegrass Society. Pricipal financial support for the January 25-27 BOB comes from the Redwood City Civic Cultural Commission, the Redwood City Pubic Library, and the Tapestry Church.