New York Bluegrass Film Rollin' On Set For Free Sunday Film Festival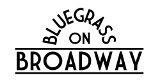 Filmmaker James Ream's documentary film about New York bluegrass music, Rollin' On, will be shown on Sunday, January 27 at the Sixth Annual NCBS International Bluegrass Music Museum Film Festival in Redwood City.
James Reams will answer questions from the audience.
The FREE film festival will run Noon-5:00pm at the Redwood City Main Library, 1044 Middlefield Road. Six bluegrass films films will be screened.
Rollin' On examines the life of a New York City bluegrass band, James Reams & The Barnstormers, as they perform in the greater New York area, and documents the Park Slope Bluegrass & Old Time Jamboree in Brooklyn.
The filmmaker and his band have since relocated to Arizona and are now performing throughout the west. The band will play a Redwood Bluegrass Associates Concert in Mountain View on March 9, 2013.
The film event is part of the FREE January 25-27 Northern California Bluegrass Society's Bluegrass On Broadway Festival in Redwood City.
Friday Evening Bluegrass Dining
Sunday Bluegrass Film Festival