All You Need To Know To Go To Bluegrass On Broadway This Weekend In Redwood City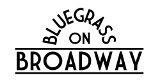 Time For Fun, Free Bluegrass Music In Redwood City:
The Sixth Annual Bluegrass On Broadway Festival, presented by the Northern California Bluegrass Society, will bring a weekend of FREE music and fun to Redwood City.
The January 25-27, 2013 weekend includes the Northern California Bluegrass Awards (Saturday) and the NCBS International Bluegrass Music Museum Film Festival (Sunday), plus many other events.
Here is all you need to know:
ALL PROGRAMS ARE FREE AND OPEN TO THE PUBLIC. No tickets are needed.
Performance Schedule:
FRIDAY, January 25
An Evening Of Bluegrass Dining In Downtown Redwood City — Reservations Are Recommended:
A. J. Lee & Friends – 7:00-9:00pm, Little India (Indian), 917 Main Street, Redwood City, (650) 361-8737.
Jean Butterfield — 7:00-9:00pm, Buri Tara (Thai), 911 Main Street, Redwood City, (650) 257-7594.
SATURDAY, January 26
Tapestry Church Main Hall, 1305 Middlefield Road, Redwood City
9:45am — Special Film Presentation: Generation Bluegrass: The Next Generation Of Bluegrass Musicians (Corey Smith, NC).
11:00am — Bean Creek
Noon – The Abbott Brothers
1:00pm – Sidesaddle & Co
2:00pm — The Central Valley Boys
3:00-5:00pm — Northern California Bluegrass Awards (with additional musical performances by Bean Creek, Eric Burman, Jean Butterfield, Dark Hollow, A. J. Lee, and Lee Anne Welch).
5:00-ish to (?) — Award Winners Jam (ALL Jammers and Listeners are welcome), Little India Restaurant, 917 Main Street, Redwood City. (Jam hosts: Larry Cohea, Kim Elking, Dave Gooding, John Kornhauser, Yoseff Tucker, Lee Anne Welch).
6:00pm-8:30pm — 27strings, Gourmet Haus Staudt,  2615 Broadway, Redwood City (the pub and restaurant entry is in the rear).
SUNDAY, January 27
NCBS International Bluegrass Music Museum Film Festival, Noon-5:00pm, Community Room, Redwood City Main Library, 1044 Middlefield Road, Redwood City. Host: Carl Pagter, IBMM Trustee.
The Porchlight Sessions (Anna Schwaber, TN)
The Mountain Music Project (Tara Linhardt & Jacob Penchansky, VA)
Child Of Troubled Times (Paula & Dwayne Lane and Dave Richardson, CA) Special appearance by Paula & Dwayne Lane.
Bill Evans: Distance Between Two Points (Sarah Fisher, Blue Lotus Films, CA)
Bill Bollick Of The Blue Sky Boys (International Bluegrass Music Museum, KY)
Rollin' On (James Reams, Redbird Mountain Music, AZ)  Special appearance by James Reams.
6:30-8:00pm — Bluegrass Gospel and Spirituals Concert with Dark Hollow, Woodside Road Youth Choir, Woodside Road United Methodist Church, 2000 Woodside Road, Redwood City.
Directions:
Bluegrass On Broadway is held at various venues in downtown Redwood City (mid-Peninsula in the middle of the Bay Area), easily accessible from Freeways 101 and 280, via the Woodside Road exit. Downtown Redwood City is about a half-mile north of Woodside Road via Middlefield Road. All festival events (except for the Sunday Evening Closing Concert) are within easy walking distance of each other and of the Redwood City Caltrain Station.
To get to the Sunday evening concert, go about two miles west of Middlefield Road on Woodside Road. The Woodside Road United Methodist Church is on the right.
Redwood City Weather:
Partly Cloudy, FRI: High 64 Low 46, SAT: High 56 Low 39, SUN:  High 55 Low 38.
Northern California Bluegrass Awards Finalists:
1. Bluegrass Band
Bean Creek
Blue & Lonesome
Central Valley Boys
Dark Hollow
Snap Jackson & The Knock On Wood Players
Windy Hill
2. Male Vocalist
Luke Abbott
Pete Hicks
John Kornhauser
Billy Pitrone
Yoseff Tucker
3. Female Vocalist
Pam Brandon aka Belle Monroe
Sarah Eblen
Kim Elking
A. J. Lee
4. Guitar
Billy Pitrone
David Thom
Yoseff Tucker
Yvonne Walbroehl
Mike Wilhoyte
5. Mandolin
Ed Cirimele
Kim Elking
Pete Hicks
Ed Neff
Nate Schwartz
Roger Siminoff
6. Banjo
Luke Abbott
Larry Cohea
Rob Horgan
Snap Jackson
Victor Skidanenko
7. Fiddle
Pete Hicks
Paul Lee
Ed Neff
Mark Wardenburg
Lee Anne Welch
8. Dobro
Lisa Berman
Will Forte
Rachel Franklin
Jim Mintun
Charlie Wallace
9. Bass
Lisa Burns
Dave Gooding
Jennifer Kitchen
Linda Maki
Louise Mintun
Suzanne Suwanda
Lifetime Achievement Awards will honor four pioneering women of the Bay Area bluegrass community: Kim Elking, Kathy Kallick, Laurie Lewis & Beth Weil.
Strong Support From The Redwood City Community:
The Northern California Bluegrass Society's Bluegrass On Broadway Festival receives principal financial support from the Redwood City Civic Cultural Commission, the Redwood City Public Library, and the Tapestry Church.
And remember…all of your friends will be there!