All You Need To Know To Go To The Brookdale Festival At Costanoa This Weekend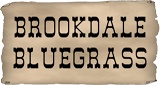 The Festival: The NEW Brookdale Bluegrass & Old Timey Festival At Costanoa continues the Brookdale festival tradition that dates back to 1998 at the old Brookdale Lodge. The 2013 event will be held at Costanoa Lodge just off of Highway One, near Pescadero in Coastside San Mateo County. The festival will be held on Friday-Saturday, March 8-9, and like all past Brookdale events, is welcomed by the NCBS!
Tickets: Advance Tickets Sales will end early Friday morning. Tickets will be available at the door beginning Friday afternoon.  The festival is not sold out; however, sales are excellent and it is possible that the only type of ticket that will be available for sale late in the day on Saturday will be  standing room only tickets, so early arrival and purchase is recommended. Ticket Prices at the door will be: Friday — $30, Saturday — $40.
Performance Schedule:
FRIDAY, March 8
Main Stage:
5:00pm — David Thom & Jim Lewin
6:00 — Laura Lind
7:00 — Sherry Austin & Henhouse
8:00 — Bluetail Flies
9:00 — Snap Jackson And The Knock On Wood Players
SATURDAY, March 9
Workshops:
9:00am — BanjerDan 'Bluegrass Banjo Styles'
10:00 — Laura Lind 'Old Time Sing and Strum Along'
11:00 — Peter Rowan
Main Stage:
Noon — Elicia Burton and the Fun Guys
12:30 — BanjerDan
1:00 — The Naked Bootleggers
1:30– The BrookdaleBluegrass Band
2:00  – Jean Butterfield
2:30 — High Hat Bill and the Carr Creek Crossing Band
3:00 — Dinner Break
5:00 — The Stoney Mountain Ramblers
6:00 — Cactus Bob and Prairie Flower
7:00 — Snap Jackson and the Knock on Wood Players
8:00 — Front Country
9:00 — Peter Rowan
Directions:
From The San Francisco Bay Area: Go west on Highway 92 to Half Moon Bay, then left (south) on Highway 1 for 25 miles. From Santa Cruz: Go north on Highway 1 for 25 miles.
Costanoa Lodge is south of the town of Pescadero, halfway between Half Moon Bay and Santa Cruz, off the east side of Highway 1. The address is 2001 Rossi Road, Pescadero, CA 94060.
Lodging: The following accomodations are available: Lodge Rooms, Cabins, Tent Cabins, RV Camping, and (regular) Tent Camping. Reservations can be made online or call (887) 262-7848.
Weather: Nice indoors and out! FRI: Mostly sunny. Rain chance 20%. High 54, Low 40. SAT: Sunny. Rain chance 10%. High 61, Low 41.
Food, Drink, Services: The high-end lodge offers a nice restaurant and bar and a camp store for your convenience. The nearby town of Pescadero has several restaurants and stores, plus a gas station.
Non-Bluegrass Activities: Coastal access, hiking, horseback riding, and a beautiful natural setting.
And remember —  All of your friends will be there!