NCBS Film Festival Expands To Two Days, January 19 & 26; Line-Up Announced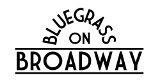 The Northern California Bluegrass Society has announced that the 2014 NCBS International Bluegrass Music Museum Film Festival has been expanded to two days.
The 7th annual event is set for January 19 and 26 with a special film presentation on January 25. The FREE festival will be held at the Redwood City Main Library Community Room, Noon-5:00pm.
The films include:
SUNDAY, January 19
Broken Circle Breakdown, Felix Van Groeningen, Flanders Image (Belgium)
The Story Of Banjo Dan & The Mid-Nite Plowboys, Paul Gittelsohn (VT)
The Whiskey Rebellion Live In Oregon, Tony Morin (NC)
The Making Of Pa's Fiddle, Tom Neff & Clare Bratten, Middle Tennessee State University (TN)
SATURDAY, January 25
Special Presentation At The Veterans Memorial Senior Center:
Peter Feldman: 50 Years In The Bluegrass, Blue Dalmatian Productions (CA)
SUNDAY, January 26
Making History With The Pioneers Of Bluegrass, James Reams, Mountain Redbird Music (AZ)
The Tao Of Bluegrass: A Portrait Of Peter Rowan, Christine Funk, South 40 Films & Floating Records (CO)
Herschel Sizemore: Mandolin In B, Rick Bowman, Backyard Green Films (CA)
–
Note: The "Broken Circle Breakdown" is a "First" for the NCBS film festival in many ways:
- First dramatic film
- First foreign language film (Flemish with English subtitles)
- First Academy Awards-nominated film — This film is Belgium's official entry for the Best Foreign Film category.
The film is also the first that contains material that is adult in nature, so children under 18 must be accompanied by a parent. (The BCB will be screened first; all ages may attend the film festival after 2:00pm on January 19.)
NCBS supports the Video Oral History Project of the International Bluegrass Music Museum. Information about the VOHP and the IBMM will be available at the festival.
The film festival is part of the January 19 & 24-26, 2014 NCBS Bluegrass On Broadway Festival held at various Redwood City venues. The 7th Annual FREE event is made possible by principal financial support from the Redwood City Civic Cultural Commission, the Redwood City Public Library, the Redwood City Department of Parks, Recreation and Community Affairs, and John Dabney.