RBA To Present Peter Rowan Bluegrass Band On Saturday, May 3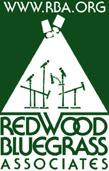 Redwood Bluegrass Associates will present the Peter Rowan Bluegrass Band in concert on Saturday evening, May 3, 2014. The program is welcomed by the Northern California Bluegrass Society.
The concert will be held at the First Presbyterian Church Of Mountain View, 1667 Miramonte Avenue, Mountain View.
An open jam hosted by Ed Cirimele will begin at the church at 5:00pm, with the concert to follow at 7:30pm.
This will be the final concert of the RBA Fall-Winter-Spring series.