Upcoming Bluegrass Film Festivals Set For Arizona, North Carolina, & California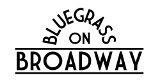 The Northern California Bluegrass Society pioneered the bluegrass film festival as an event form and we are happy to seeing it taking off across the country! Here are the upcoming festivals:
AUGUST, 2014
2 — Arizona Bluegrass Film Festival, 1st annual, Arizona Bluegrass Association, American Legion Hall, Chandler, AZ. Free.
SEPTEMBER-OCTOBER
September 30-October 4 — IBMA Bluegrass Film Festival, 1st annual, International Bluegrass Music Association,  World of Bluegrass, Raleigh Convention Center, Raleigh, NC, Details. Free with convention registration Tuesday & Wednesday. Free to the public Friday & Saturday.
JANUARY, 2015
25 — NCBS Bluegrass Film Festival, 8th annual, Northern California Bluegrass Society, Bluegrass On Broadway Festival, Redwood City Public Library, Redwood City, CA. Free (grant support from the Redwood City Civic Cultural Commission). The annual Call For Films will be announced August 1.