NCBS Announces 2015 Lifetime Achievement Awards — Bob Cole, Charlie Cran, Penny Godlis, and Chris Stevenson To Be Honored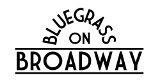 The Northern California Bluegrass Society has announced that Bob Cole, Charlie Cran, Penny Godlis, and Chris Stevenson will receive Lifetime Achievement Awards at the 2015 Northern California Bluegrass Awards. The January 24 ceremony & concert in Redwood City are part of the FREE weekend-long NCBS Bluegrass On Broadway Festival.
Penny Godlis of Santa Cruz is the key longtime organizer of the Good Old Fashioned Bluegrass Festival, held since 1994 at Bolado Park in Tres Pinos. She is a bass player, guitarist, and banjoist who has performed with High Tide, The Birch Lake Ramblers, and her current band, Rogue River. She has served for most of the past two decades on the NCBS Board of Directors and the GOF Committee. She has also helped with other Society events and projects. Although she spent many years playing music in Southern California, she was drawn to Northern California by the Strawberry Music Festival and then became a mainstay of the NCBS.
Charlie Cran of Jamestown was one of the founders of the Strawberry Bluegrass Festival and has been the sole owner of Strawberry Music, Inc. since the early 1990s. Under his leadership, the renamed Strawberry Music Festival has been nationally-recognized as a prescient creative force in integrating bluegrass music into a broader, "big tent" environment that has led to widespread acceptance by legions of new fans while preserving vibrant performance opportunities for traditional bluegrass music. He most recently led the festival through the loss of its longtime beloved venue, Camp Mather near Yosemite National Park, a near-crippling blow. The rejuvenated twice-yearly festival is now looking forward to a bright future.
Bob Cole and Chris Stevenson of La Grange led the host band Fiddlestix for the first decade of the Strawberry Music Festival and have recently revived that unit while continuing to perform as Cactus Bob & Prairie Flower, and with Faux Renwah, Sourdough Slim & The Saddle Pals, and other bands. The duo's career has ranged from success on Chuck Barris' Gong Show, to Nashville's Opryland Music Park, to an appearance in the movie Back To The Future III, and as regulars at the Good Old Fashioned Bluegrass Festival. The duo organized the La Grange Fiddle & Banjo Contest for many years, and have volunteered with the uniquely-named Columbia Fiddle & Bango Contest. The couple's Camp Obey Bob is the unofficial keeper of the Strawberry festival spirit.
The NCBS Bluegrass On Broadway Festival receives principal financial support from the Redwood City Civic Cultural Commission, the Redwood City Public Library, the Redwood City Department of Parks Recreation & Community Services, and from other Redwood City area organizations, businesses, and individuals.