Northern California Bluegrass Awards Finalists For Saturday, January 24 In Redwood City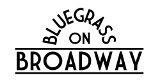 The Northern California Bluegrass Awards Ceremony will be held on Saturday, January 24, 2015, 3:00-5:00pm, at the Veterans Memorial Senior Center Theatre, 1455 Madison Avenue in Redwood City. The ceremony will be preceded by a day-long concert beginning at 10:00am.
The Saturday program is part of the FREE NCBS Bluegrass On Broadway Festival, set for January 23-25. Awards will be given for best bluegrass band,  for male and female vocalist, and on the seven bluegrass instruments. In addition, Bob Cole, Charlie Cran, Penny Godlis, and Chris Stevenson will be honored with Lifetime Achievement Awards.
Here are the finalists in the bluegrass band category:
Finalist — The Abbott Brothers:
Finalist — Bean Creek:
Finalist — The Central Valley Boys:
Finalist — Snap Jackson & The Knock On Wood Players:
Finalist — The Tuttles With A. J. Lee:
Principal financial support for the Northern California Bluegrass Society's Bluegrass On Broadway Festival comes from the Redwood City Civic Cultural Commission, the Redwood City Public Library, the Redwood City Department of Parks Recreation & Community Services, John Dabney, and other Redwood City-area businesses and organizations.