Banjo Romanika And Do What You Love Set For NCBS Bluegrass Film Festival January 25 In Redwood City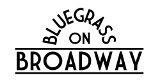 The FREE 8th Annual Bluegrass On Broadway Festival in Redwood City January 23-25 will include the NCBS Bluegrass Film Festival on Sunday, January 25, Noon-5:00pm at the Redwood City Main Library, 1044 Middlefield Road.
The seven festival films will include Banjo Romantika and Do What You Love.
Unlike other movie venues, the intimate library community room also includes free popcorn for everyone, along with top quality projection equipment, free parking, and comfortable seating.
Filmmakers Lee Bidgood and Shara Lange of East Tennessee State University tell the unlikely story of bluegrass music in the Czech Republic in their feature film Banjo Romantika.
With early stirrings of the forbidden American musical form under communism in the old Czechoslovakia leading to the thriving bluegrass scene of today, Czechs blend the past, the political, and the present in a lively tradition rooted both in the United States and in local practice.
The film features an interview with the "godfather" of Czech bluegrass music, Marco Cermak and music by Druha Trava, The Greenhorns, Roll's Boys, and Relief.
The short music video Do What You Love features Arizona's Bost Family Traditions and is made by Canadian filmmaker Katarzyna Kochany.
Kochany, of Mississauga, Ontario, is a prolific, adventurous filmmaker and writer specializing in family-friendly entertainment with a kick of action. Her work has screened on every continent except Antarctica.
Bost Family Traditions has a unique, stylistic blend characterized by powerful, western-style vocal harmony imposed over the hard-driving instrumental tradition of Appalachian music. Songwriter: Jeff Bost.
Complete Bluegrass On Broadway Festival Information:
Broadcast: A Man & His Dream And The Cricket Film Info
At The Feed & Seed, G2 — Mind Over Matter, and Mipso In Japan Film Info
Three Evenings Of Entertainment At The BOB Festival
Northern California Bluegrass Awards Show & Concert
Complete Awards Finalist Listings
Lifetime Achievement Award Honorees
Principal financial support for the Northern California Bluegrass Society's Bluegrass On Broadway Festival comes from the Redwood City Civic Cultural Commission, the Redwood City Public Library, the Redwood City Department of Parks Recreation & Community Services, and John Dabney.