Sunday At The Bluegrass On Broadway Festival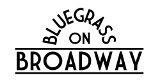 SUNDAY, January 25
NCBS Bluegrass Film Festival
Noon-5:00pm — Community Room, Redwood City Main Library, 1044 Middlefield Road.
G2 — Mind Over Matter (David Elfgrin, Sweden)
A second generation Stockholm bluegrass band comes to the US.
At The Feed & Seed (April Janow & Dax Cuesta, (sic) Films, NC)
A small Southern town welcomes bluegrass music.
Mipso In Japan (Jon Kasbe, NC)
A young American bluegrass band visits Japan in this short film.
Do What You Love (Katarzyna Kochany, Ontario, Canada)
A musical video with an Arizona bluegrass band.
Banjo Romantika (Lee Bidgood & Shara Lange, East Tennessee State University, TN)
The story of bluegrass music in The Czech Republic.
The Cricket (Andrew Cartoun, Stoney Lonesome Productions, CT)
A short about recording acoustic music in the days of the wax cylinder.
Broadcast: A Man And His Dream (Jordan Nance, NC)
The story of WPAQ Radio in Mt. Airy, North Carolina.
—
6:30-8:00pm – Dark Hollow, WRUMC Youth Choir, Gospel Bluegrass Concert, Woodside Road United Methodist Church, 2000 Woodside Road.
The 8th Annual Northern California Bluegrass Society FREE Bluegrass On Broadway Festival runs January 23-25 in Redwood City.