The Tuttles With A. J. Lee Return, Named Best Bluegrass Band In Northern California Bluegrass Awards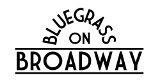 The popular family act The Tuttles With A. J. Lee returned to the winner's circle, claiming another title as best bluegrass band in the Northern California Bluegrass Awards held in Redwood City on January 24, 2015. Jack Tuttle won for best fiddle player, Michael Tuttle for best mandolin player, and A. J. Lee as best female vocalist.  The Tuttle family is from Palo Alto and Lee is from Tracy.
The 8th annual awards were presented by the Northern California Bluegrass Society as part of the weekend-long Bluegrass On Broadway Festival.
Other individual winners included Snap Jackson (Stockton) and Billy Pitrone (Santa Cruz), who tied as best male vocalist. Lisa Burns (Mountain View) and Louise Mintun (Santa Cruz) tied for best bass player. Other winners: Yoseff Tucker (San Francisco) best guitar player, Larry Cohea (El Cerrito) best banjo player, and Jim Mintun (Santa Cruz) best Dobro player.
Lifetime achievement honorees were the longtime duo Cactus Bob & Prairie Flower (Bob Cole and Chris Stevenson), Strawberry Music Festival owner Charlie Cran, and Penny Godlis, the key organizer of the Good Old Fashioned Bluegrass Festival.
Principal financial support for the Northern California Bluegrass Society's Bluegrass On Broadway Festival comes from the Redwood City Civic Cultural Commission, the Redwood City Public Library, the Redwood City Department of Parks Recreation & Community Services, and John Dabney.