Redwood City Civic Cultural Commission Awards Grant For NCBS 2016 Bluegrass On Broadway Festival, Supports June 24 KOWP & August 12 Houston Jones Park Concerts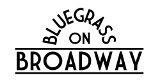 The City Of Redwood City Civic Cultural Commission has awarded a grant that provides base funding for the Northern California Bluegrass Society's 2016 Bluegrass On Broadway Festival. The 9th annual event will be held at various Redwood City venues January 29-31.
The grant is subject to final approval by the Redwood City Council at a later date. Redwood City is a strong supporter of the arts, including bluegrass music.
The Northern California Bluegrass Awards and the NCBS Bluegrass Film Festival are included in this free community event. Other live music is presented in the restaurants, bars, churches and other venues around the city, creating a fun, affordable bluegrass weekend for residents and visitors alike.
—
The Civic Cultural Commission is also supporting the June 24, 2015 appearance by Snap Jackson & The Knock On Wood Players in a FREE Wednesday Evening Concert in Redwood City's Stafford Park. Houston Jones will follow on August 12.