Five Week Reminder: Northern California Bluegrass Awards Nominations Due By September 26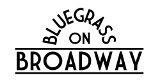 Nominations for the 2016 Northern California Bluegrass Awards by NCBS Members are due by Saturday, September 26, 2015. The nominations will be accepted on paper at the NCBS Information Booth at August and September events.
Nominations are also accepted by  (E-Mail) hallmw (at) gmail (dot) com. Categories include:
Band
Male Vocalist
Female Vocalist
Guitar
Banjo
Mandolin
Fiddle
Dobro
Bass
Each person may nominate up to three in each category. The 9th annual awards will honor primarily non-touring Northern California bluegrass bands and musicians. Nominated bands and musicians will appear on the second round ballot sent to NCBS members in the fall.
The awards ceremony will be held on January 30 during the NCBS Bluegrass On Broadway Festival in Redwood City. The Northern California Bluegrass Society's BOB Festival is supported by a base grant from the Redwood City Civic Cultural Commission. Admission to all BOB events, including the awards ceremony, is FREE.