Bluegrass Film Festivals Set For California, Arizona & North Carolina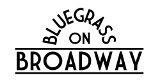 The Northern California Bluegrass Society's NCBS Bluegrass Film Festival was once the only such event, but the idea is beginning to spread. There are now bluegrass film festivals in California, Arizona, and North Carolina.
IBMA Bluegrass Film Festival, September 29-30 & October 2-3, Raleigh Convention Center, Raleigh, NC. Founded 2014. Part of the International Bluegrass Music Association's World Of Bluegrass, September 29-October 3. Tuesday & Wednesday: Free with convention registration. Friday & Saturday: Free. NCBS President Michael Hall is the chair of the IBMA Film Festival Committee.
Arizona Bluegrass Film Festival, October 10, Cattle Track Theater, Scottsdale, AZ. Founded 2014. Presented by the Arizona Bluegrass Association and R&R Productions. Free. Information: (718) 374-1086.  James Reams & Ned Robbins are the festival hosts.
NCBS Bluegrass Film Festival, January 31, 2016, Redwood City Main Library, Redwood City. Founded 2008. Part of the Northern California Bluegrass Society's Bluegrass On Broadway Festival, January 29-31, 2016. Free. Film submissions for consideration by the festival are due by October 20, 2015. Michael Hall is the film festival director.