The Finalists For The 2016 Northern California Bluegrass Awards Are Announced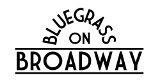 The Northern California Bluegrass Society has announced the finalists for the 2016 Northern California Bluegrass Awards. They are:
1. Bluegrass Band
Bean Creek
Central Valley Boys
Dark Hollow
High Country
Sidesaddle & Co
Snap Jackson & The Knock On Wood Players
2. Male Vocalist
Luke Abbott
Snap Jackson
Billy Pitrone
Yoseff Tucker
Sullivan Tuttle
3. Female Vocalist
Diana Donnelly
Sarah Eblen
A. J. Lee
Louise Mintun
Carolyn Sills
4. Guitar
Kathy Barwick
David Thom
Yoseff Tucker
Sullivan Tuttle
Yvonne Walbroehl
5. Mandolin
Kyle Abbott
Tom Bekeny
Pete Hicks
A. J. Lee
Michael Tuttle
Butch Waller
6. Banjo
Luke Abbott
Larry Cohea
Rob Horgan
Snap Jackson
Victor Skidanenko
7. Fiddle
Luke Abbott
Pete Hicks
Alex Sharps
Jack Tuttle
Lee Anne Welch
8. Dobro
Leslie Abbott
Kathy Barwick
Helen Foley
Avram Frankel
Jim Mintun
9. Bass
Lisa Burns
Sarah Eblen
Dave Gooding
Elida Ickes
Paul Knight
There are 6 finalists in some categories due to ties. The 9th Annual Northern California Bluegrass Awards Show & Concert will be held on Saturday, January 30, 2016 at the Veterans Memorial Senior Center Theatre in Redwood City, as part of the FREE weekend-long Bluegrass On Broadway Festival.
Bluegrass On Broadway receives principal financial support from the Redwood City Civic Cultural Commission, the Redwood City Public Library, the Redwood City Department of Parks Recreation & Community Services, John Dabney, and other Redwood City area businesses, organizations and individuals.