Laurie Lewis & Kathy Kallick To Perform The Songs Of Vern & Ray At January 23 RBA Concert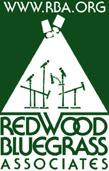 Redwood Bluegrass Associates will present a January 23 concert with the Laurie Lewis & Kathy Kallick band to start the new year. The Mountain View Masonic Hall show will feature the songbook of the late Vern Williams & Ray Park.
All RBA concerts since 1995 have been welcomed by the Northern California Bluegrass Society.
An open jam will start at 5:00pm, concert doors will open at 7:00pm and the concert will begin at 7:30pm. The monthly bluegrass series will run through May, with all spring concerts set for the Masonic Hall venue.