Redwood Bluegrass Associates To Present The Lomax Project In Mountain View April 16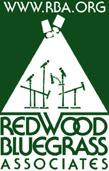 Redwood Bluegrass Associates will present Jayme Stone's Lomax Project (Toronto) in a Mountain View concert on Saturday, April 16.
The April edition of the monthly concert series will be held at the Mountain View Masonic Lodge, 890 Church Street, Mountain View.
An Open Jam will begin at 5:00pm. Concert doors will open at 7:00pm with the performance beginning at 7:30pm.
The project focuses on songs collected by folklorist and field recording pioneer Alan Lomax.
All RBA shows since 1995 have been welcomed by the Northern California Bluegrass Society.