NCBS Bluegrass Film Festival Now Set For January 30 At Redwood City Main Library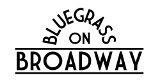 The 10th Annual NCBS Bluegrass Film Festival will now be held on Monday evening, January 30, 2017. The event, previously planned for January 29, has been rescheduled due to a reservation conflict. The FREE film festival will be held at the Redwood City Main Public Library, 1044 Middlefield Road.
The film event is part of the weekend-long NCBS Bluegrass On Broadway Festival. The revised dates for that event are Friday-Saturday, January 27-28, and Monday, January 30, 2017.
Principal financial support for the BOB festival comes from the Redwood City Civic Cultural Commission and other Redwood City area organizations, businesses and individuals.