NCBS Announces 2017 Lifetime Achievement Awards Honoring Four Longtime Bluegrass Sound Engineers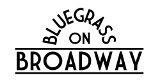 The Northern California Bluegrass Society has announced that four bluegrass sound engineers will be presented with Lifetime Achievement Awards on January 28, 2017.
The honorees are: Paul Knight, David Nielsen, Mike Russell, & Joe Weed.
The Northern California Bluegrass Awards Show & Concert will be held as part of the 10th Annual NCBS Bluegrass On Broadway Festival in Redwood City.
The FREE festival is supported by a base grant from the Redwood City Civic Cultural Commission and by other Redwood City-area businesses, organization, and individuals. BOB events will take place on Friday & Saturday, January 27 & 28 and on Monday, January 30.