10th Annual NCBS Bluegrass Film Festival Line Up Announced For January 30 In Redwood City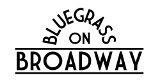 The Northern California Bluegrass Society has announced the line-up for the 10th Annual NCBS Bluegrass Film Festival in Redwood City on Monday, January 30, 2017.
The FREE program will begin at 6:30pm at the Redwood City Main Library, 1044 Middlefield Road in the Community Room.
Banjos Bluegrass & Squirrel Barkers (Rick Bowman, Backyard Green Films, CA)
How To Make A Guitar In Two Minutes (Herb Moore, CA)
The Whippoorwill's Cry (Curtis Leslie, CA)
This portion of the NCBS Bluegrass On Broadway Festival was originally set for Sunday, January 29, but was rescheduled for the next day due to a venue scheduling conflict. The festival is supported by a base grant from the Redwood City Civic Cultural Commission and by other agencies, organizations, businesses, and individuals in the Redwood City area. The FREE weekend event will be held on Friday & Saturday, January 27 & 28 and on Monday, January 30, 2017.