Brookdale Bluegrass Announces Initial Spring Line-Up For March 10-12 Festival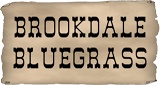 Brookdale Bluegrass has announced the initial line-up for the March 10-12, 2017 Spring Festival. An extra day has been added to the event, which will be held for the first time at the Mt. Cross Camp in Felton.
The Bands: Snap Jackson & The Knock On Wood Players, Faux Renwah, Coffee Zombie Collective, Stoney Mountain Ramblers, Toby Gray & Hiway Budda, and the Brookdale Bluegrass Band. More bands will be announced.
The Northern California Bluegrass Society welcomes the festival to our area.