Saturday At The FREE Bluegrass On Broadway Festival In Redwood City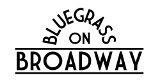 Friday night was a fun time at the BOB kickoff show with the Stoney Mountain Ramblers. Great crowd and great music! Looking forward to day 2!
—
SATURDAY, January 28
Northern California Bluegrass Awards Show & Concert
10:00am-5:00pm — Veterans Memorial Senior Center Theatre, 1455  Madison Avenue.
10:00am — Special Film Presentation: The Waltz To Westphalia (Joe Weed, CA)
11:00 — 35 Years Of Trouble
Noon — The Wildcat Mountain Ramblers
1:00pm — The Blue Js
2:00pm — Bean Creek
3:00-5:00 — Northern California Bluegrass Awards Show with additional musical performances.
6:00-8:00pm — 27strings, Gourmet Haus Staudt, 2615 Broadway.
8:00-10:00pm — Edgewood Mountain Boys, Freewheel Brewing Company, 3737 Florence Street.
The Northern California Bluegrass Society's 10th annual Bluegrass On Broadway Festival runs January 27, 28, and 30, 2017. All programs are FREE and in Redwood City.