Bean Creek Repeats As Top Northern California Bluegrass Band, While Young & Old Split Individual Honors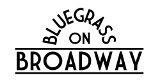 Bluegrass Traditionalists Bean Creek of Santa Cruz repeated as Best Bluegrass Band at the Tenth Annual Northern California Bluegrass Awards, held on January 28, 2017 in Redwood City, California. Meanwhile, younger and older musicians split the individual honors at the ceremony.
Two college students from Santa Cruz took the vocalist honors. Sullivan Tuttle was named Best Male Vocalist, while A. J. Lee was named Best Female Vocalist. The two were longtime bandmates in The Tuttles With A. J. Lee and are now in the newly-organized Blue Summit.
Sullivan Tuttle also won Best Guitar Player, while his younger brother Michael Tuttle, also a college student, won Best Mandolin Player. Santa Cruz's Luke Abbott was named Best Banjo Player.
More mature musicians were also tapped by the voters. Jim Mintun added to his burgeoning collection of Dobro awards, while family patriarch Jack Tuttle won for Best Fiddle Player. Bassist Paul Knight was named the top player on that instrument.
Knight was also honored with a Lifetime Achievement Award. He was joined by fellow bluegrass sound specialists Dave Nielsen, Mike Russell, & Joe Weed. All have made many other contributions to the bluegrass world.
In the midst of the scheduled program, NCBS president and awards program organizer Michael Hall was surprised with a special Lifetime Achievement Award presented by Joe Weed.
The Northern California Bluegrass Awards are presented by the Northern California Bluegrass Society as part of the Bluegrass On Broadway Festival in Redwood City. The festival is supported by the Redwood City Civic Cultural Commission and by other Redwood City-area businesses, agencies, organizations and individuals. NCBS would like to thank these partners for their steady support of bluegrass music in Redwood City over the initial decade of the BOB venture.
The BOB festival also includes the NCBS Bluegrass Film Festival. That event will conclude this year's festival on January 30, ending a fun weekend of free bluegrass music all around Redwood City.
Winners — 2017 Northern California Bluegrass Awards
Band — Bean Creek, Santa Cruz
Male Vocalist — Sullivan Tuttle, Santa Cruz
Female Vocalist — A. J. Lee, Santa Cruz
Guitar — Sullivan Tuttle, Santa Cruz
Mandolin — Michael Tuttle, San Luis Obispo
Banjo — Luke Abbott, Santa Cruz
Fiddle — Jack Tuttle, Palo Alto
Dobro — Jim Mintun, Santa Cruz
Bass — Paul Knight, Marshall
Lifetime Achievement Awards:
Paul Knight, Marshall
David Nielsen, Gilroy
Mike Russell, San Mateo
Joe Weed, Los Gatos
Michael Hall, Redwood City
National Press Coverage — Bluegrass Today
Spanish Language Video Coverage of Bluegrass On Broadway