Surprise Lifetime Achievement Award Recipient Michael Hall Says Thank You!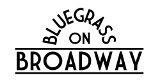 Saturday evening offered an opportunity for everyone to relax after an all-day bluegrass concert and awards show. 27strings did the early show in the local German beer hall and then the Edgewood Mountain Boys closed out the evening at a local craft brewery. Everyone had a great time! We get Sunday off (due to a venue scheduling snafu) and then we close out the festival with an all-California bluegrass film festival on Monday night. It will be fun!
—
In the midst of the Northern California Bluegrass Awards Show yesterday in Redwood City, I was the recipient of a surprise Lifetime Achievement Award that was presented by Joe Weed. I am deeply honored by this award, and want to thank Joe and his co-conspirators for their efforts.
My first reaction was "Hey, I'm the one who gives out the awards around here!" I didn't really say everything that needed to be said yesterday — especially that absolutely everything that I have done for bluegrass has been done as part of a team of dedicated volunteers. Working together, I think we have made a difference for the music in our area and beyond. We can all be proud of that.
It is very nice to be thanked, and I am still enjoying the moment. Thank you!
– Michael Hall