Peter Rowan Added To Spring 2017 Brookdale Bluegrass Festival Line-up March 10-12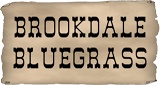 Thanks to everyone who came out for tonight's NCBS Bluegrass Film Festival, especially folks who came all the way from Arizona and San Diego! Great films and excellent talks by the filmmakers. The 10th annual Bluegrass On Broadway Festival is now in the books. See you next year!
—
Peter Rowan has been added to the line-up for the March 10-12, 2017 Brookdale Bluegrass Spring Festival.
An extra day has been added to the event, which will be held for the first time at the Mt. Cross Camp in Felton. The Northern California Bluegrass Society has welcomed this gathering to our area since the first festival was held in 1998.
Other bands at the event will include Snap Jackson & The Knock On Wood Players, Faux Renwah, Coffee Zombie Collective, Stoney Mountain Ramblers, Toby Gray & Hiway Budda, and the Brookdale Bluegrass Band.
A wide variety of accomodations is available onsite at reasonable prices. There will be plenty of jamming all around the place all weekend.