Photo Essay Of The Tenth Annual Bluegrass On Broadway Festival Is Now Available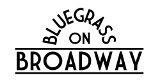 A Photo Essay of the tenth annual NCBS Bluegrass On Broadway Festival is now available online. The BOB includes the Northern California Bluegrass Awards Show & Concert and the NCBS Bluegrass Film Festival.
Bluegrass On Broadway Photo Essay
The essay was produced by Donna Pacini-Christensen and Tim Christensen of A Starry Night Productions. The festival was held in Redwood City on January 27, 28 & 30, 2017.
The BOB Festival is presented by the Northern California Bluegrass Society with grant support from the Redwood City Civic Cultural Commission and additional support from other Redwood City area organizations, agencies, businesses and individuals.