Redwood City Is The Home Of Bluegrass Music On The SF Peninsula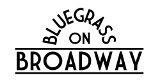 Redwood City is the Peninsula's Home Of Bluegrass Music. The city has a strong tradition of supporting the arts and has a deep appreciation of good music. Bluegrass music is a regular feature of local civic celebrations.
For the past 11 years, the Redwood City Civic Cultural Commission has awarded a base grant that allows the Northern California Bluegrass Society to present the Bluegrass On Broadway Festival on the last weekend of January.
The highlight of the BOB festival is the Northern California Bluegrass Awards Show & Concert, set for Saturday, January 27, 2018 at the Veteran's Memorial Senior Center Theatre.
The FREE day-long program runs from 10:00am-5:00pm and is open to the public.