Festival Organizers Baker, Burman, Morris & Third To Be Honored With Lifetime Achievement Awards On January 27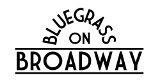 Longtime bluegrass festival organizers Larry & Sondra Baker, Eric Burman, Fred Morris and Mitch Third will be honored with Lifetime Achievement Awards in a ceremony set for Saturday, January 27, 2018 in Redwood City. The Northern California Bluegrass Awards will be part of the FREE Bluegrass On Broadway Festival.
Larry & Sondra Baker have produced numerous bluegrass festivals in California & Arizona in addition to other contributions to the bluegrass music community. The couple continues to run the Bluegrass On The Beach Festival in Lake Havasu, AZ. They are best known to California bluegrass fans as the hosts of the long-running Bluegrassin' In The Foothills Festival (commonly called the "Plymouth Bluegrass Festival") in Amador County.
Eric Burman has organized the twice-yearly Brookdale Bluegrass Festivals in the Santa Cruz Mountains since 1998. He is past president and a longtime board member of the Northern California Bluegrass Society, a songwriter, and the leader of the Brookdale Bluegrass Band. He founded the NCBS Good Old Fashioned Bluegrass Festival in 1994 and continues to serve as Festival Director.
Fred Morris brought indoor hotel-based festivals, including Fallgrass and The Winter Bluegrass Festival, to the Bay Area in the 1990s and organized many other festivals and music events around the country. He ran the nationwide mail-order bluegrass retailer National Entertainment Network.
Mitch Third was the longtime Operations Manager of the Strawberry Music Festivals at Camp Mather (Yosemite), Grass Valley & Tuolumne until his recent retirement. He played a key role in the bluegrass bookings for that event. He is also a songwriter & performer.
The Northern California Bluegrass Society has presented Bluegrass On Broadway since 2008 with principal financial support from the Redwood City Civic Cultural Commission.
The Northern California Bluegrass Awards Show & Concert will be held at the Veterans Memorial Senior Center Theatre, 1455 Madison Avenue from 10:00am-5:00pm, with the awards show proper running from 3:00-5:00pm.