NCBS To Screen "Discover Bluegrass" Film At Bluegrass On Broadway Festival In Redwood City On January 27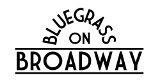 The Northern California Bluegrass Society will present the film Discover Bluegrass: Exploring American Roots Music by the International Bluegrass Music Association and the Foundation For Bluegrass Music as part of the FREE Bluegrass On Broadway Festival in Redwood City.
The film is a concise, entertaining, and informative introduction to bluegrass music.
Two Northern California bluegrass musicians, AJ Lee and Max Schwartz, and two southern performers, Sierra Hull and Ryan Holladay, host the film. They introduce documentary and performance material that explains the music and history of the bluegrass genre.
The film will open the day-long, 11th Annual Northern California Bluegrass Awards Show & Concert at 9:50am on Saturday, January 27, 2018 at the Veterans Memorial Senior Center Theatre, 1455 Madison Avenue, Redwood City.
Live musical performances will follow the film. The Awards Show proper (with additional bluegrass performances) will run 3:00-5:00pm.
The entire program is free and open to the public. Bluegrass On Broadway is presented by the NCBS and is made possible by a base grant from the Redwood City Civic Cultural Commission.